News
FLOWERS LIKE VAN GOGH ARE ALWAYS BLOOMING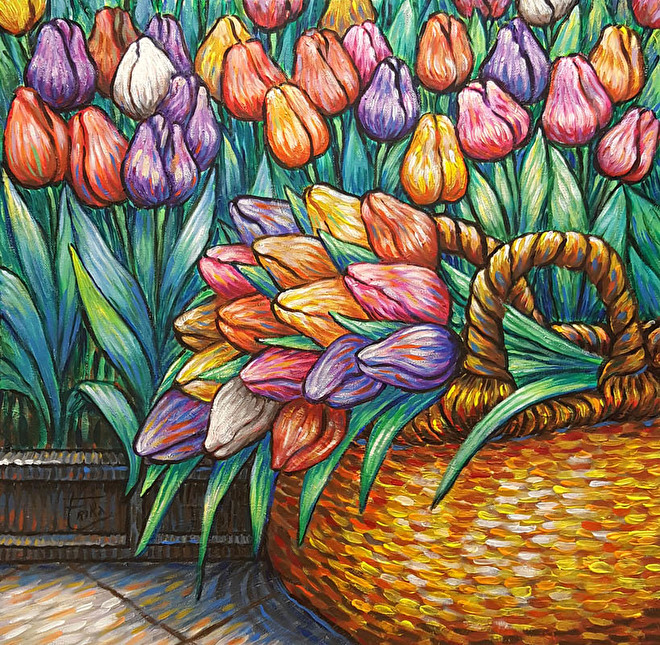 In this period of staying at home and helping eachother, some flowers might just be the right choice to make someone smile. Erika Stanley offers you flowers Like Van Gogh which never stop blooming.
Erika Stanley made a series of paintings for Dutch flowerpark Keukenhof, showing beautiful Dutch tulips in bright spring colors. They represent new life, sunny days and better times in a painiting style that is famous all around the world. So If you want to make someone happy with flowers and you want that feeling to last, you came to the right place.
Take a look at our page Keukenhof Like Van Gogh and think about the joy these paintings can bring to you and the people you like. If you have any questions about ordering or delivery, please let us know.